And the Verb was made Sandrine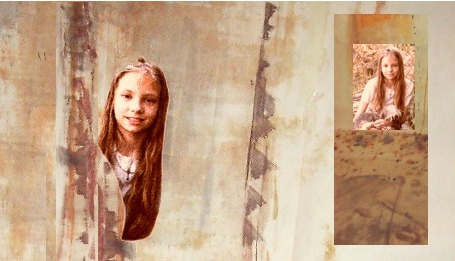 Open letter in and for France


Hello, I wish to diffuse a letter in and for France. For that I need a maximum of media one line and presses. I transmitted it to the twelve candidates with the presidential ones, I do not have any answer and my ongoing situation of going from evil in worse. Help me please…. That this letter grows bigger in a torrential river of words, that France is expressed finally and denounced the abuses the administrations. L is hungry is not that in the street, the end is in the abolition of dignity. I am at the end….



The insecurity does not sit only in suburbs, it also reigns in the French hearths….





I write the rage with the belly one month before the presidential ones. Where are French? Who are they these inhabitants with the glaucous eyes and the robotized practices? In subjacent fear to see their small world collapsing with the first fate, lends to emerge, but it is necessary to know… To know how to work and pay its taxes, that is nothing! It is necessary to buy, sink, to embrace the appropriations, and to make some, to do of it always more it is so easy… Children also should be made, but at least two because only one does not eat, unless the parents do not divorce… one should not gain "too much" money, not to exceed a certain threshold, not, since that by boring all the ceilings French is not entitled to nothing. It is necessary for all to carry out its small quiet life and to request the sky that the disease does not intervene. The disease let us speak, a stop disease because while working one does not put oneself well off this plague. Then, one picking with the passage a cancer, and then for the other one grappille of the operational after-effects, here is for a couple. The result is the following, the stop disease! As well solutions are proposed to you as your head staggers, but you made all, the steps, the courbettes, waitings, dignity little by little takes again his freedom with the contempt of the assistances which you ask who do not work any more. Then, you write with the Presidency, and there it is affirmed you that there are solutions. It is true, you are convened again with these same appointments and of the solutions to the distance appear. The allowance office family receives your file and after fifteen days of reflexion a white sheet with a number of allocatee announcing returns that your resources are too high. No signature, just at the foot of the page, "Your allowance office family. " Then you counteract by an email, in state of emergency, you receive an email of" your technician-council" which writes to you: "I can only assure you" [sic] ANPE asks you for one CV by email, you send it, you receive the same day with knowing on March 26 a message responder "in congeé of the 05.03.07 to the 12.03.07 included" [sic] You count then on other organizations, a precaution for example, but which administration or organization thus has promptitude when itself, is not applicant. The social assistance, sympathetic nerve, diplomat, propose solutions to you as long as it is despairing. "Do you Have debts"? "Of the appropriations"? Not, we never lived beyond our means. "Damage, in your case they would have been taken causes some and would have been paid" And then the magic sentence, "you live in a too high apartment for your current resources, you will not be able to pay your rent, but… you do not have right either to a HLM your resources remain too high and then three years ago of waiting. You do not have either any more the resource to move, the price of the hirings, the guarantee… Which is the solution, since we are in disease, have only one child, cannot pay our rent more? There is nothing! To finish, I receive there is three days a mail of CPAM informing me of the stop of my daily allowances in August since I will have reached the three years threshold of disease. But I took again my employment however several months meanwhile, that does not count. One borrows money from the close relations, the banks do not lend when one does not have money. Without money the taking away are refused and for four errors of the CPAM which blocks the payments the bank charges are enormous, but there either nothing is said. It is necessary for me thus to pass by the occupational medicine for an inaptitude to my work station, to wait fifteen days that my employer thinks of a possible place to replace the preceding one, then the occupational medicine, determines during fifteen days if the answer of my employer is correct. After which my employer in one month to pour me my dismissal indemnities, like that of my seniority, and lasting this time there NOTHING! Thus, I put myself the following question. We are certainly not the only ones with being in this case, and yet nothing moves, these French who has the tear with the eye when they look at an emission of tele reality, these French deadened which are agitated for football, these French faint in front of a beautiful story of love where thus they have put their values, their direction of responsibility, their honor! These French who doesn't speak even French any more, and who practises the ostrich policy, because after all, that is what one can do? Under these conditions, yes let us shorten, the vocabulary, shorten the awakenings, forget that there is not only in the adjoining countries that there are enormous things, and then in the high-speed motorboat the Children of Don Quichotte in December let us not speak about it either any more, undoubtedly they all are rehoused since they are not any more under the full glare of the medias. The rage with the belly, but anything else, that a country which will die out if its own people do not react, a country which becomes so deeply despairing that it will destroy all these French who believed in their country and raised their pride to the smile of their face, a so sad country and if involved in debt that never nothing will be able to leave there any more, and if the fact of having twelve candidates with presidential must give a bit of hope to all French, if these men and these women who shelters under the pasted speeches of all these candidates want to believe in it that they become aware as of now that, France has need for citizens interdependent, courageous, who dare to express themselves for the good of their country, which does not disavow their own language to adopt those of our teenagers and that they owe as of now defending their rights, their lives, their country, against the state of hypnosis which seizes France and will leave it inert. Sandrine Féraud


on Saturday April 7, 2007 with 10:44

To leave until the end….



I wanted a river torrential of words,




To play the girl of the air with a rucksack,




Without congédier for as much a book, a pen,




I imagined a letter speaking about truth,




Posed on the fabric or on paper,




I heard the echo ooze of the inequalities,




Sourdre the gigantic one running,




Letting spout out the impossible to circumvent one grondement.




The rumour was to be without precedent,




The man took again his values of antan,




The words took form ran in harmony




Everywhere of the consciences rose in a cry,




Some rare human dared brooks,




Some did not sign, others under pseudo,




I will only leave at the end of my convictions,




I will fight against dignity in his dissolution,




With the contempt of some, I will climb the steps,




That since months I digest in step,




I finished some accepting the new day,




The hope was gone from there with my last evils,




Too much engraves, no word will not appear in the newspapers,




To muzzle solidarity, equality zero,




For those which were there, I draw my hat,




From now on for and thanks to them I will sign Sandrine Féraud.